Please Join Us!
The Maumee AOC Advisory Committee (MAAC) is hosting a public open house to share design feature ideas intended to protect and enhance habitat at several island areas in the Maumee River and to seek public input.
Thursday, October 28, 2021, 4:00 p.m. – 6: 30 p.m. Walbridge Park Picnic Pavilion 2761 Broadway St., Toledo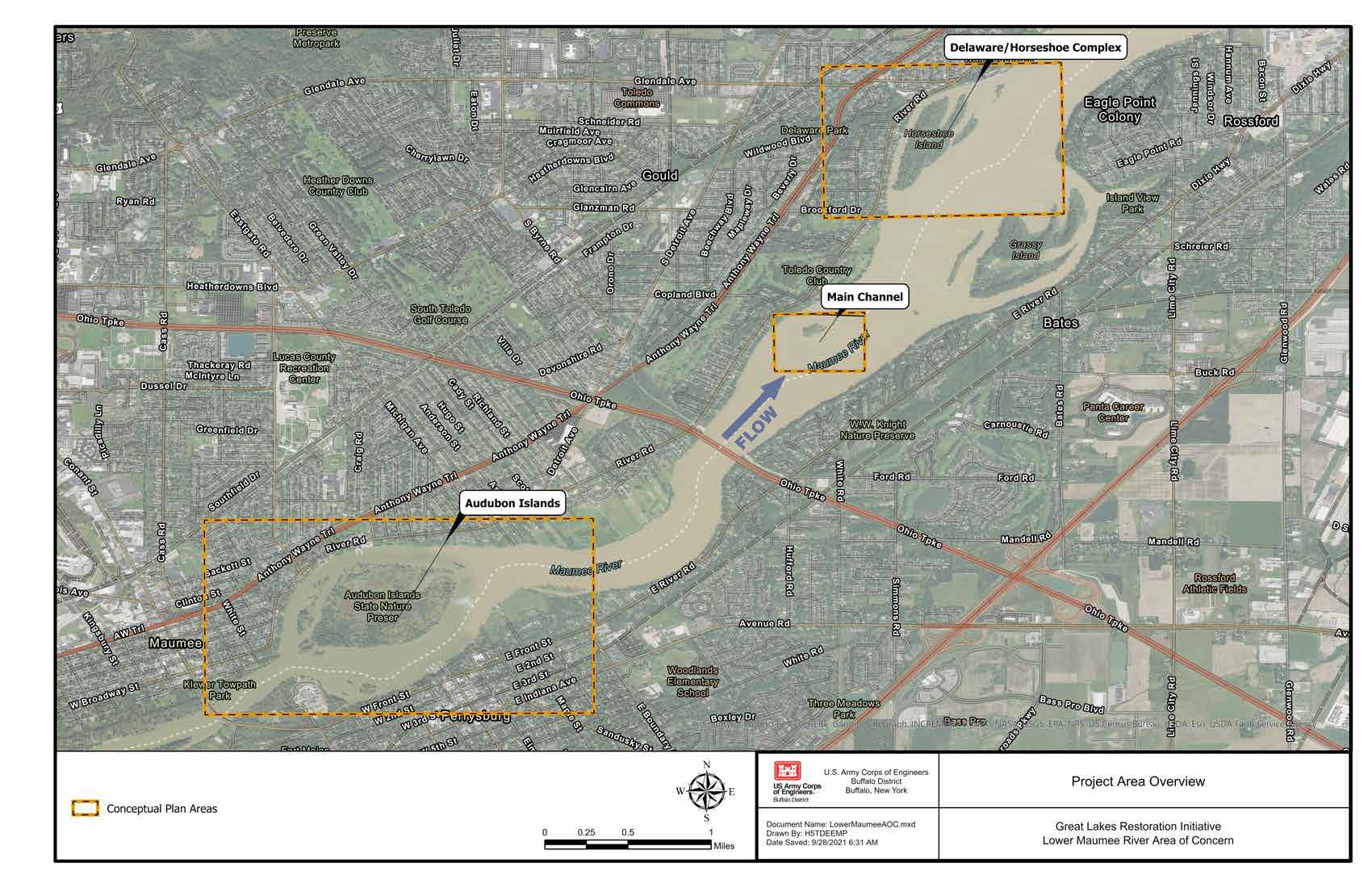 These design ideas are part of a feasibility study underway to identify opportunities in the Maumee River where habitat for fish and benthos (small organisms that live on the river bottom) could be improved. Island habitat in the Maumee River is particularly important to fish and benthos. The island areas being considered for improvements are Audubon-Ewing Island Complex (owned by Metroparks Toledo), Marengo Island (owned by Metroparks Toledo), and the Delaware-Horseshoe Island Complex (owned by the City of Toledo).
Preliminary design and feasibility work is being performed under the direction of the MAAC and is being led by the U.S. Army Corps of Engineers. Other team members include the U.S. Geological Survey, Ohio EPA, ODNR, Partners for Clean Streams, The University of Toledo, and Hull & Associates, LLC. Project partners are the City of Toledo and Metroparks Toledo. This study is funded through the Great Lakes Restoration Initiative.
For more information on this outdoor, socially distanced event, please call or email Jenny Carter-Cornell, APR, (567) 200-4355 or [email protected].
Thank you, we hope to see you at Walbridge Park!
Note: If you can't make the open house, but are interested in seeing these design feature ideas, please let us know!